When you're searching for a local Laval moving company
You can trust Laurin Express Ltee. deliver the Perfect Move every time.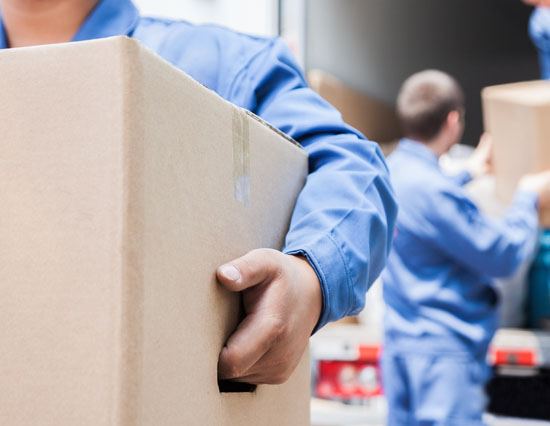 We offer several services to cater to our customer's needs. If you require anything that is not mentioned, we will customize our program to better suit your requirements.
About Laurin Express in Laval, QC
Laurin Express Ltee story begins in October 1930. Before the war, Mr. Lacasse Senior quickly built a solid client base, making his company the most important carrier in the Laurentides area. A small fleet of trucks performed deliveries for prestigious suppliers and manufacturers.
As a secondary activity, Mr. Lacasse also provided moving services to families in and out of the Laurentides area with qualified workers & proper equipment.
The company has enjoyed consistent growth since its creation. 
1930 : Foundation of the company
1972 : Affiliation to United Van Lines (Canada) Ltd.
1977 : Construction of a new warehouse in Sainte-Agathe                                                          
1978 : Qualification as a federal supplier 
1984 : A service point at Boisbriand, QC was added 
1989 : New warehouse with more than 40,000 pi2
2000 : Expanded the warehouse by over 20,000
2012 : New warehouse moving & access to 100 000 pi2
Laurin Express Ltée, financial health since 1930.
Under leadership's direction, our staff has developed specialized qualities to meet the demands of our clientele.
Customer satisfaction is at the center of every decision.
Under the guidance of dependable and highly experienced managers, we find the solution to your every moving, storage, and transportation need.
We provide quality service from all points of origin and to every destination in Canada, the United States, and the world.
 We are logistic professionals, offering intermodal and multidisciplinary solutions.
Small enough to care, big enough to do it right.
How did we become the most recognized moving company in the country? It's simple. Our vision, The Perfect Move, remains the focus of everyone involved in our move process.
All moving companies (members) who represent United Van Lines (Canada) Ltd. are dedicated to providing you with 'A Higher Standard of Care' every step of the way. Many things have changed since 1953, but not our commitment to you.