Moving Your Car - Auto Transport
Need to transport an auto – car? From family vans to antique cars, we have the expertise to ship your vehicle and household items—together!
When you move with United Van Lines (Canada) Ltd., you have the option of loading your car with your belongings or shipping it separately. We'll recommend the best auto transport solution to ensure your car is cared for properly.
Wherever, Whenever - Car Shipping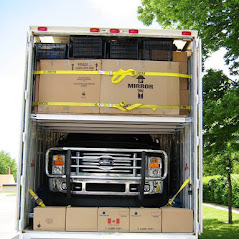 United Van Lines (Canada) Ltd. provides coast-to-coast, cross border and international car delivery. Just tell us where you're moving to and we'll handle the rest.
When you entrust your move to United Van Lines (Canada) Ltd., you can count on us to look after you even after the movers have left. With our hands-on care, we transport more than your belongings, we move your lives and memories.
Door-to-door - Car Transport Service
We'll deliver your car right to your new driveway. We're happy to work out an alternative site for pick up if you prefer.
Your move expert will help you understand your pickup, shipping and delivery options. They're happy to answer any questions you have about auto transport. We're here to answer your questions today!