About Us - Canadians Moving Canadians Since 1953
Our roots are deep and strong –  About Us – We are proudly a Canadian organization, owned 100% by its Member Movers and privately held since our founding.
Established by a small group of independent professional movers, we believed a cooperative ownership was the ideal structure to make long distance moves seamless for you. Today, our mover network of over 100 Members can effortlessly move you anywhere in Canada, the US or the world.
We're In the Treasure Moving Business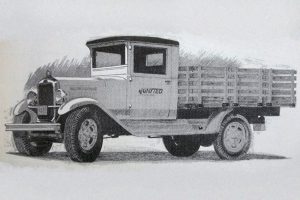 How did we become the most recognized moving company in the country? It's simple. Our vision, The Perfect Move, remains the focus of everyone involved in our move process today. All moving companies who represent United Van Lines (Canada) Ltd. are dedicated to providing you with 'A Higher Standard of Care' every step of the way. Many things have changed since 1953, but not our commitment to you.
When you entrust your move to United Van Lines (Canada) Ltd., you can count on us to look after you even after the movers have left. With our hands-on care, we transport more than your belongings, we move your lives and memories.
More About Us - Partner With a Strong Organization
Our company is built on the backs of strong local Canadian businesses. With over 100 Members nationwide and 1200 partners globally, we have the resources, alliances and confidence to back up our promise of a Higher Standard of care to you.
Every one of our employees is a highly trained and qualified professional who will carefully handle every household item as if it were our own. When you move with United Van Lines (Canada) Ltd., you can trust us in your home.
Our Awards and Recognitions
Next 300 Companies: The Financial Post 500
Performance 2000 Companies; Canadian Business 500
Top Private Companies: Report on Business
Top 100 Most Powerful Women Awards WXN
Canada Business Excellence Awards
Our Members are the official movers of:
Our Affiliations & Partners
Introducing Value-add Programs
United Van Lines (Canada) Ltd. understands how a move can affect your regular routine. We want to take care of you before, during and after your transition. That's why we offer perks to help make your next move a seamless one.