Loading and Unloading Service - Let Us Carry the Weight
Need United's Loading and Unloading service? There's method to our madness. We have the science of loading a truck down to an art.
Leave the loading and unloading to us by taking advantage of a Full-Service move. Let us carry the weight while you relax.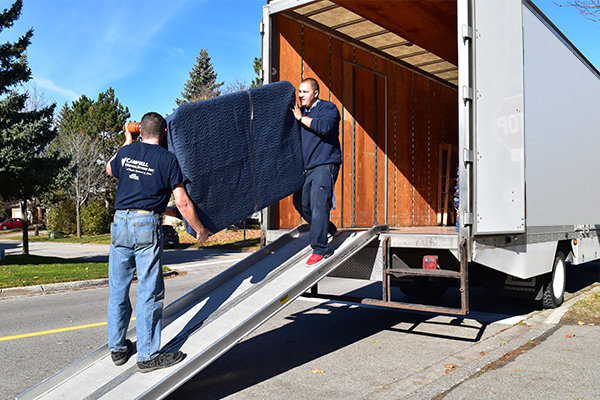 Preparation
Before we lift a single thing, we'll prepare your home to protect it during the loading process. Floor runners will be laid and railings will be wrapped as a precaution. Not only do we take great care of your belongings, we also take great care of your home. 
Inventory
An inventory record is a detailed list of your belongings received by your mover. Your cartons will be labelled with their contents and room location. On your moving day, your driver will note each item and carton as it's loaded. The listing keeps track of what was loaded on the truck. As we unload your treasures at your new home, you'll be able to verify that every item and carton is received.
Condition Assessment
Before we load the truck, we will take note of the condition your furniture is in. The way it is placed onto the truck is the way you should receive it. If you have any concerns about the condition of an item, speak to your driver to note it on your inventory. Our Customer Care team is happy to help.