When you're searching for a local Hanover moving company
You can trust Fidler Moving and Storage to deliver the Perfect Move every time.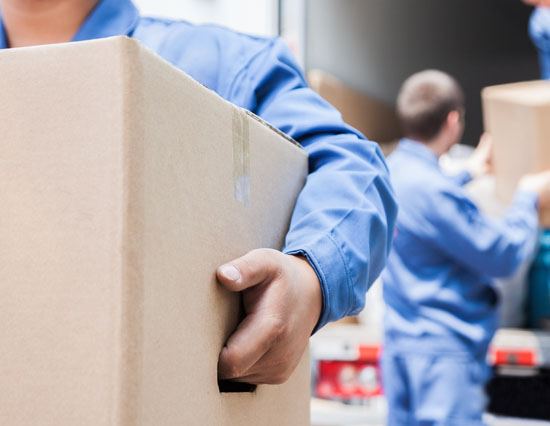 We offer several services to cater to our customer's needs. If you require anything that is not mentioned, we will customize our program to better suit your requirements.
About Fidler Moving and Storage
Fidler Moving and Storage understands that in life, few events match the stress of moving. In a time of new beginnings and major changes, we appreciate the fact that you place a great deal of trust and responsibility in Fidler Moving and Storage.

In 1952 Norm Fidler operated a small trucking business out of Walkerton, Ontario. He transported freight around the Grey and Bruce county area. Norm built up a reputation for providing excellent service and took pride in conducting business in a professional and timely manner. In 1961, Norm joined United Van Lines (Canada) Ltd. and his business specialized exclusively in moving household goods. Norm built a small, well equipped warehouse and was known for his exceptional service with a smile.
Norm retired in 1986 and sold the business to John and Marg Becker. The company outgrew the Walkerton location and moved to a new state of the art 10,000 square foot warehouse in Hanover in 1994. In 2002 John and Marg's son Steve Johnston took over the business and has since added a successful self storage business with over 150 units.
Fidler Moving and Storage still offers Norm's small town "service with a smile" and we take great pride in moving all of your personal belongings like they were our own.
With over 60 years in the moving industry and many repeat customers you can always rely on Fidler Moving and Storage for all of your moving and storage needs. Fidler Moving and Storage is still a family run company and we take great pride in offering a more personal service then our competitors. Contact our office for a free in home estimate or drop by and visit our Hanover location.
How did we become the most recognized moving company in the country? It's simple. Our vision, The Perfect Move, remains the focus of everyone involved in our move process.
All moving companies (members) who represent United Van Lines (Canada) Ltd. are dedicated to providing you with 'A Higher Standard of Care' every step of the way. Many things have changed since 1953, but not our commitment to you.