We have convenient storage locations across Canada to take care of your household goods.
Need time in between changing homes to store your household items? That's okay! Take as much time as you need to transition into your new home.
United Van Lines (Canada) Ltd.'s Movers are fully equipped to keep your belongings safe and secure.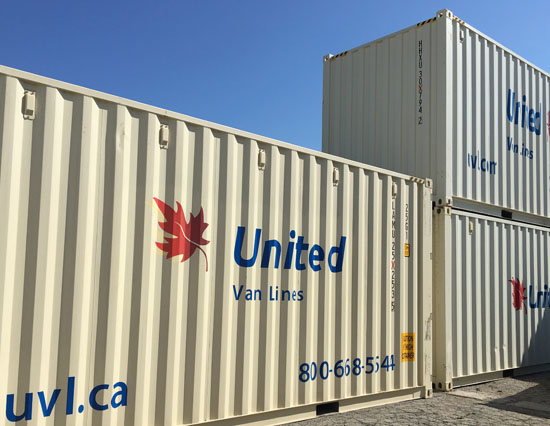 Flexible Times – Short & Long Term Rentals
Unsure how long you'll need to store your belongings? No sweat! You can easily extend your length of storage. All it takes is a call: 905.565.6400
Not Moving?
If you're in need of extra space for your beloved possessions, we have storage solutions for you. Whether you're taking on a home renovation project, downsizing or eliminating clutter, we have ample space to store your items.
We offer several services to cater to our customer's needs. If you require anything that is not mentioned, we will customize our program to better suit your requirements.