When you're searching for a local Calgary moving company
You can trust Highland Moving & Storage Ltd. (A Canada Moving Company) to deliver the Perfect Move every time.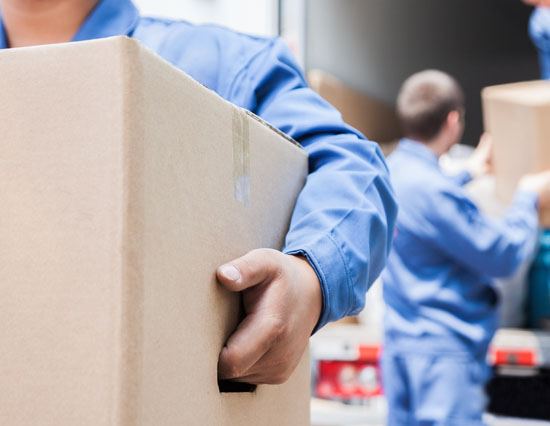 We offer several services to cater to our customer's needs. If you require anything that is not mentioned, we will customize our program to better suit your requirements.
About Highland Moving & Storage
Highland Moving & Storage's second branch is located in Calgary, Alberta. In 1938, Peter Kachur started a one-truck cartage company in Edmonton called Jim's Express and Transfer. The name was eventually changed to Highland Moving & Storage and the company was expanded to Calgary, becoming one of the largest and most respected moving companies in Alberta.
Now own by Canada Moving (A Campbell Group of Companies), the team at Highland Moving & Storage continues to provide it's customers with high quality, personalized service. The values of the company are still represented in the original slogan coined by its founders; "Moving with Pride".
Highland Moving & Storage is a full service moving and storage company. It offers a wide variety of services including local moving, long distance moving, commercial moving, international moving, corporate relocations, packing services and storage.
Our 45,000 square-foot Calgary storage warehouse is Canada Customs bonded with high security controls. It is climate controlled, pest controlled, alarmed, palletized and equipped with sprinklers. Highland Moving & Storage is truly your one stop shop for moving and storage services in the Calgary, Alberta area.
Highland Moving & Storage Calgary is also the franchisee for Frogbox Calgary, which rents reusable, industrial strength, stack-able moving boxes. 
Highland Moving & Storage has been a member of United Van Lines (Canada) Ltd. for many years and has consistently won annual sales and quality awards. Highland has been a member of the Calgary Better Business Bureau since 2002, and currently holds an A+ Rating.
Highland is also a member of HomeStars and has won their "Best of Award" in 2013, 2014, 2015 and 2017. Highland currently holds a HomeStars Star Score of 95%, with an average customer rating of 9.7/10.
For a list of recent customer reviews, please visit the Reviews page on Highland's website!
How did we become the most recognized moving company in the country? It's simple. Our vision, The Perfect Move, remains the focus of everyone involved in our move process.
All moving companies (members) who represent United Van Lines (Canada) Ltd. are dedicated to providing you with 'A Higher Standard of Care' every step of the way. Many things have changed since 1953, but not our commitment to you.