When you're searching for a local Dartmouth moving company
You can trust Hoyt's Moving & Storage (A Canada Moving Company) Limited to deliver the Perfect Move every time.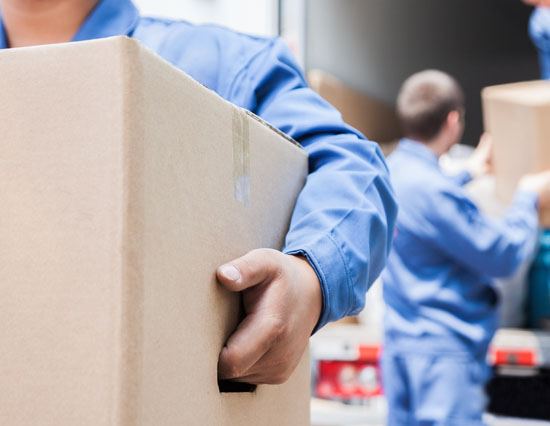 We offer several services to cater to our customer's needs. If you require anything that is not mentioned, we will customize our program to better suit your requirements.
About Hoyt's Moving & Storage
Moving is both stressful and exciting. There are endless factors to consider to ensure that nothing is missed, and everything is taken care of. That's exactly what we do. No matter what the distance of your move is, we are here for you to make sure you're less stressed and more excited about moving.
We have countless resources and tools to help you turn this burdensome task into a headache-free experience. Since 1940, we at Hoyt's Moving and Storage have worked hard to build our business on a foundation of customer service and satisfaction. Because of our continuous dedication, we have grown over the years and have become Atlantic Canada's largest moving and storage company.
Benefits Of Moving With Us
Hoyt's has moved countless families to everywhere and anywhere. We understand that every move is unique, with different requirements and concerns. However, our top priority is to understand what you want and then customizing our services to give you exactly what you need, and nothing you don't. 
Our Community
Leonard Hoyt, the father of Barry Hoyt, opened the first location of Hoyt's in Dartmouth, Nova Scotia. We also purchased our first truck in the same year, and have been continuously growing ever since. We understand the importance of giving back to our community which is why we support several local charities. Some of these include: Special Olympics Truck Convoy, Dartmouth Highschool Spartans Hockey, Feed Nova Scotia, Dartmouth Yacht Club, OutGROW OutPLAY, and Port Wallis United Church. 
How did we become the most recognized moving company in the country? It's simple. Our vision, The Perfect Move, remains the focus of everyone involved in our move process.
All moving companies (members) who represent United Van Lines (Canada) Ltd. are dedicated to providing you with 'A Higher Standard of Care' every step of the way. Many things have changed since 1953, but not our commitment to you.