When you're searching for a local Saint John moving company
You can trust Hoyt's Moving & Storage (A Canada Moving Company) in Saint John to deliver the Perfect Move every time.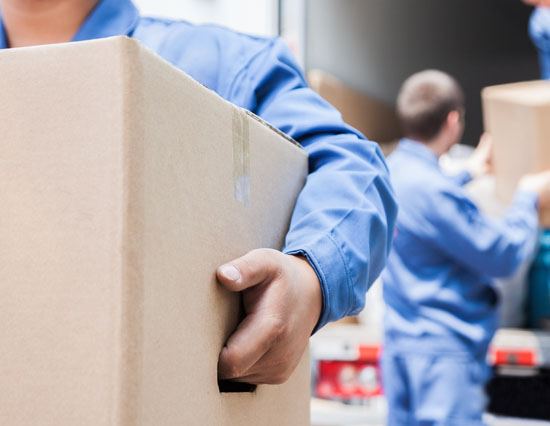 We offer several services to cater to our customer's needs. If you require anything that is not mentioned, we will customize our program to better suit your requirements.
About Hoyt's Moving & Storage Saint John, NB
Are you moving in Saint John, New Brunswick?
We can help. Hoyt's Moving & Storage is your top mover of choice, no matter what the distance. We are known for our exceptional customer service, and catering to our customers' needs. Hoyt's Moving and Storage opened in Saint John and took over Daniels Moving & Fowler Moving in 1970. The current branch manager of Hoyt's, Saint John is Jerry Calhoun. Jerry is constantly working hard to preserve Hoyt's strong reputation and to ensure it maintains its superior level of customer service and satisfaction. We are your one-stop shop for all of your moving and storage needs, whether you are moving across the city, or across the country; we can help you.
Benefits Of Our Moving Company
We take great pride in providing the people of Saint John, New Brunswick with professional and trust-worthy moving services. Below are other services Hoyt's offers:
Moving checklists and tips



Electronic inventories, so you can see exactly what you're being quoted on
Specialized Senior moving services
Office, warehouse, and library moving
Hiring The Best Mover
We are one of Canada's Best Managed Companies. We have all the necessary tools and resources we need to guarantee your move is a headache-free process. Our team members are knowledgeable, and greatly experienced to know everything that's required for your moving procedure to be flawless.
We also support several local charities in the community including: Saint John Board of Trade, Crohn's & Colitis Golf Tournament, Dickie Crossman Golf, and Reimax IWK Telethon. Unlike other moving companies, we understand how nerve-racking packing and moving can be for you. That's why we offer the right services in order for you to relax, and have nothing to worry about while we do the work.
How did we become the most recognized moving company in the country? It's simple. Our vision, The Perfect Move, remains the focus of everyone involved in our move process.
All moving companies (members) who represent United Van Lines (Canada) Ltd. are dedicated to providing you with 'A Higher Standard of Care' every step of the way. Many things have changed since 1953, but not our commitment to you.