When you're searching for a local Gibsons moving company
You can trust Len Wrays Moving & Storage to deliver the Perfect Move every time.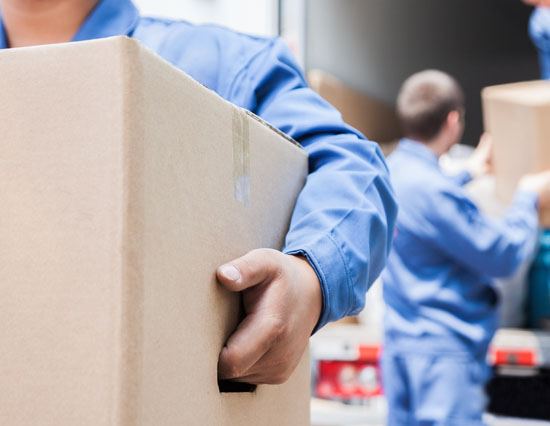 We offer several services to cater to our customer's needs. If you require anything that is not mentioned, we will customize our program to better suit your requirements.
About Len Wrays Moving & Storage in Gibsons, BC
In June of 2017, Len Wrays Moving & Storage will celebrate 50 years of providing exceptional moving services to the residents of the Sunshine Coast, BC. Our small moving company began when Len Wray purchased the household good moving division of I & S Transfer in 1967.
The office began with a husband and wife working out of their home. While Len did the moving, his wife Bea answered the phones and packed for customers.  In 1971, Bill Glassford, Bea's cousin joined Len Wrays Transfer as a partner, where he would stay for the next 36 years. In 1988, Len Wray retired after 21 years. In March of 2011, the company was purchased by the current owners, Romeo and Margo Lizee. Not only does Romeo Lizee now own Len Wrays, he has been an employee of the company for 22 years.
The Sunshine Coast community is only accessible by a 40 minute ferry ride from Vancouver. Len Wrays Moving & Storage is the only United Van Lines (Canada) Ltd. Member located in this unique and remote location. Our company services the entire Sunshine Coast from Port Mellon all the way to Egmont.  Len Wrays also services customers moving to and from the Sunshine Coast.
We pride ourselves on supporting our local communities in addition to handling a whole host of moving services. We are able to provide local and long distance moving, full packing and unpacking services, piano moves, moving of furniture within a home, commercial moves, as well as storage facilities. 
We also operate a retail shop in Gibsons that is stocked with moving supplies for the convenience of coastal residents. 
There is no moving job too big or too small for Len Wrays Moving & Storage. Our owner strives to achieve 100% customer satisfaction with every move we handle. We do this by spending time with customers before their move to discuss the process, the pricing, any special needs, as well as listen and share the precious and personal memories of making life changes.
We continue to do this by following streamlined procedures in booking moves, daily moving, billing, and follow up with each customer. Every job is treated as if it is our only job.
Len Wrays Moving & Storage is proud to be a part of such an exceptional community!
How did we become the most recognized moving company in the country? It's simple. Our vision, The Perfect Move, remains the focus of everyone involved in our move process.
All moving companies (members) who represent United Van Lines (Canada) Ltd. are dedicated to providing you with 'A Higher Standard of Care' every step of the way. Many things have changed since 1953, but not our commitment to you.