When you're searching for a local Cold Lake moving company
You can trust R & B Moving Systems Cold Lake (A Canada Moving Partner) to deliver the Perfect Move every time.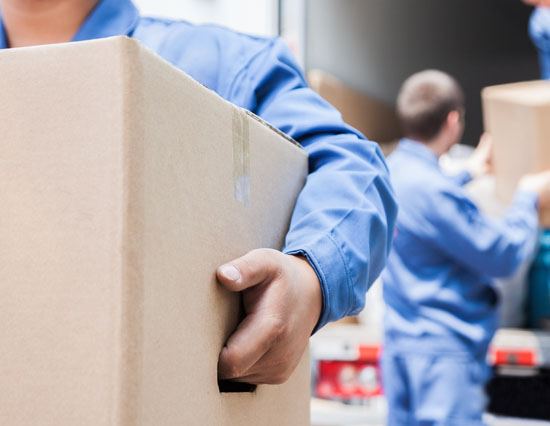 R & B Moving Systems is proud to provide service to military personnel and their families, as well as civilian residents of Cold Lake, and the surrounding area. 
R & B Moving Systems ( A Canada Moving Partner) is a proud Canadian moving and storage company and is part of the United Van Lines (Canada) Ltd. Member network.
The alliance of over 100 moving companies enables R & B Moving Systems to relocate you locally or to anywhere in Canada and the world.
We make it easy for you to find movers that are professional, friendly, and committed to providing you the best possible moving experience.
Our wide variety of services, from DIY, to full service, means that we can custom tailor a moving package that fits both your needs, and your budget.
We are the top movers in Cold Lake, AB! In fact, we've been awarded one of Canada's Best Managed Companies. We are well equipped to handle moves of any size, across any distance and are devoted to providing you with a moving service that exceeds your expectations. At R & B, customer satisfaction comes first, which is why we have received several awards to reflect our high quality.
We offer several services to cater to our customer's needs. If you require anything that is not mentioned, we will customize our program to better suit your requirements.
We'll Take Care of All the Lifting
If you're considering tackling your move on your own, here's a few things to keep in mind:
Large vehicles, and vehicles with air brakes and suspension require a special license, if you don't have one, you may be forced to make several trips, in a truck with spring suspension, which is much harder on your goods in the truck
Moving large, heavy items, particularly up and down stairs can put you at risk of serious injury. Our crews move people's homes every day, and are well versed in proper techniques for lifting, carrying, and placing large pieces with another person. And, if the worst were to happen, we are fully bonded and insured, and covered by WSIB, so any damage or injury that occurs as a result of any sort of accident on a move is fully compensated.
The stress and fatigue of performing a move DIY tends to delay unpacking, reassembly and placement of furniture, and removal of debris such as empty packing. Many people spend months after their actual move getting situated. When you choose our crews expertly pack and label your goods in cartons, carefully load them into a van designed specifically for moving household furniture, place and reassemble your furniture in your new home, and unpack your cartons and remove the debris. By the time our crew leaves your new home, you are fully moved in.
When you contact us to perform your move, we will take care of all the lifting, packing and unpacking, disassembly and reassembly of furniture, loading and unloading, plus all of the clean up! All you'll need to do is decide where you would like things placed. 
Make R & B Moving your first choice for any type of move in Cold Lake, Alberta and its surrounding areas.  
How did we become the most recognized moving company in the country? It's simple. Our vision, The Perfect Move, remains the focus of everyone involved in our move process.
All moving companies (members) who represent United Van Lines (Canada) Ltd. are dedicated to providing you with 'A Higher Standard of Care' every step of the way. Many things have changed since 1953, but not our commitment to you.